Since there are no boss battle threads around here(and literally I didn't want to annoy you guys by posting everything new about my bossing and cluttering up the forums), I decided to start up this topic dedicated to everyone here in MapleNoobs that bosses a lot. ;D
You guys can also post anything regarding your bossing experince here - I only ask you guys keep flaming, spam, and excessive off-topicness here, that's it. =)
To start this thread off, here are my two 3-man Anego battles today: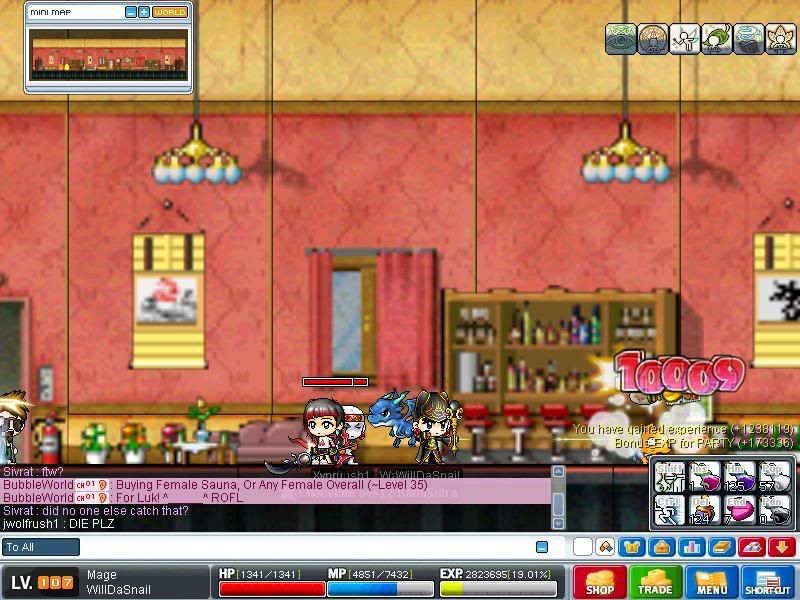 1st run was 40 mins, 2nd run was 30 mins. I got bishslapped for 18K early in the 1st run, but didn't matter - I only lost 4%, nothing new.
Gained 19% from the wars here. Sweet revenge.
Edited by WillDaSnail, 07 June 2008 - 04:42 AM.